Animation on the silver screen.
Animated films are such a standard part of the movie industry now that it's hard to imagine a time when they were a big deal simply by nature of being animated. Let's pick up where we left off in the history of animation and look how and why it came to be a core part of film making.
After Snow White.
Despite approximately eight animated feature films being released before it, Disney's Snow White and the Seven Dwarfs was the one that changed the game. Before its release, the upcoming movie was referred to as "Disney's folly" but the creators successfully softened and moulded the traditional humour of animation into a magical experience which captivated audiences in the 1930s and continues to do so now.
Snow White showed that animation could offer more than slapstick and visual laughs; it could make people feel many more emotions and be used to tell deeper, more complex stories.
During the war.
Studios were forced to make cut backs during and after World War II simply to stay afloat. With Disney's "Pinocchio" and "Fantasia" and Fleischer Studios' "Mr Bug Goes To Town" all flopping at the box office due to difficulties getting them out to foreign markets, the industry had to reconsider animation, at least in the short term.
Most other studios chose to abandon their work on animated features but Disney opted to try a more economical style of animation and released Dumbo. Their creative thinking paid off and the loveable elephant brought in a profit at the box office.
Much like Disney, we're big on out of the box thinking and determination when creating video.
While American cel-animated films dominated, countries like Russia, China and Japan worked on their own styles of animation. Although few of their works saw international success, they did receive recognition from within the film industry and inspired UPA animators to develop a much sparser and more stylised type of animation which earned Oscar nominations for their first two theatrical shorts.  
Animation for adults.
It wasn't until the late 1960s that animation expanded to reach adult audiences with A Boy Named Charlie Brown hitting cinemas in 1969. The philosophical, psychological, and sociological overtones of the Peanuts franchise made them enjoyable for kids and adults alike.
The anti-establishment counterculture boom quickly infiltrated Hollywood leading to several short underground films and parodies like Bambi meets Godzilla which is still considered a great classic among animation experts. At the same time, the popularity of psychedelia made the re-release of Disney's Fantasia a hit with 60s teenagers and college students, finally making a profit nearly 30 years after the initial release.
On our side of the pond, The Beatles' animated musical feature Yellow Submarine released to widespread acclaim from critics and audiences alike. It was so well received that Pixar co-founder, John Lasseter, has credited the film with bringing more interest in animation as a serious art form. It's still regarded as a landmark of animation for showing a broad audience how animation could be quite different from the well known television cartoons and Disney features. 
Pushing the boundaries.
Over the next few decades, animators and studios worked hard to push the boundaries of animation.
In 1972 Fritz the Cat became the first animated feature to receive an X-rating which was used to promote the film. It became the highest-grossing independent animated film of all time and inspired Bakshi to continue using animation to make political statements using an artistic blend of techniques and some live-action. The following year he became the second to have two financially successful animated feature films in a row when he released Heavy Traffic.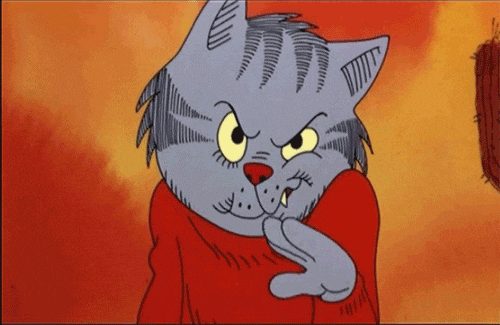 French/Czech science fiction production, La Planète sauvage, was awarded the Grand Prix special jury prize at the 1973 Cannes Film Festival. The imaginative film was also ranked the 36th-greatest animated movie ever by Rolling Stone in 2016.
Japan's anime became a big part of the country's mainstream culture and they embraced original video animation in a way not yet considered in the US where video was reserved for releases which were unlikely to be popular in cinemas or television. In 1985 Studio Ghibli was founded which went on to release some of the greatest animated films of all time.
As the 80s came to a close Disney and Pixar came together to create smash hit, The Little Mermaid, which included the first piece of feature animation to be created with the Computer Animation Production System system.
After the success of Pixar's Toy Story in 1995, computer animation grew into the dominant animation technique in the US and many other countries. Even animation that looked traditional was more and more often created fully with computers. By 2004, only small productions were still created with traditional techniques.
The move to 3D.
In November 2004, The Polar Express became IMAX's first full-length, animated 3D feature. The 3D version earned about 14 times as much per screen as the 2D version prompting a great interest in 3D animated films.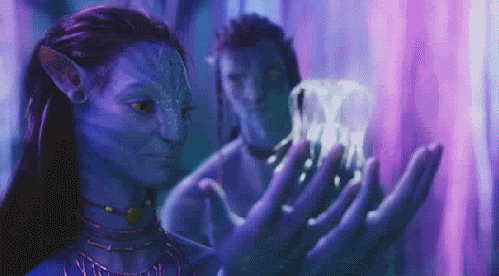 Visionary director, James Cameron, famously delayed work on Avatar from the 1990s until 2006 to allow technology to reach the necessary degree of advancement to adequately portray his vision of the film. His patience paid off and when Avatar premiered in December 2009 critics highly praised its ground-breaking visual effects. It broke several box office records and remains the second highest-grossing movie of all time when adjusted for inflation. It also became the first film to gross more than $2 billion and won three Oscars for Best Art Direction, Best Cinematography, and Best Visual Effects.
The power of animation.
At every stage of animation's evolution its power is clearly demonstrated; the power to make people feel, to express complex concepts, and to connect people. Animation has so much to offer beyond the big screen too – brands can utilise all the benefits of animation on a smaller scale to create marketing magic in a digital world.
If our exploration of this incredible medium has sparked your interest, get in touch with our award winning animation team.